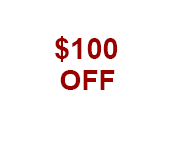 $185 for 5 Rooms
and A Hallway (regular price $285)
Average size rooms 12'x15' or smaller. No furniture moving. Additional charge for removal of color stains. Minimum $125 per visit.
The special does not apply to white carpet, shades related to white wool and berber carpets, or to high rises.
Proudly Serving Ann Arbor, Ypsilanti, all of Downriver and West Side Detroit, and these Michigan counties:
Ingham
Jackson
Lenawee
Livingston
Macomb
Monroe
Oakland
St. Clair
Washtenaw
Wayne
See a list of cities where we will provide our carpet and upholstery cleaning services!
Our shop is located at 42015 Ford Rd, Canton, MI 48187.
Gas charges apply to locations greater than 50 miles from our shop.
This includes trips to make onsite estimates.
We will let you know if the charge applies before we make the trip to your home or business.
About Us
Carpet Knight has been in business cleaning carpets and upholstery in southeast Michigan since 1975. We are the only company that offers a 100% satisfaction guarantee or your money back. We only use highly skilled professionals with on-the-job experience, who guarantee results and can answer your questions. We
DO NOT
use trainees.
Our Methods
We use exclusive
state-of-the-art truck-mounted steam cleaning equipment
, which injects heat, hot water, steam, and special cleaning solution deep within the roots of the carpet fibers. The dirt, water and solution are extracted by powerful truck-mounted suction.
Then, softener, color brightener, and deodorizer are added, according to the needs and texture of your carpet. This leaves your carpet smelling fresh and feeling soft.
Our work is 100% satisfaction guaranteed!
We have a minimum charge of $125.00 per trip.
Carpet Knight does not service high-rise buildings.